Whether you are a WordPress website owner and you know the best plugins for your WordPress Blog or you don't use the plugins. Then, I suggest some plugins for your website. Those plugins can change your mind or perception. Although you know the coding, It's good. In case you don't know the coding, then these Plugins You Must Have For WordPress Websites. The plugins help your website make it more SEO-friendly. In case, you want to change something, you can do it with one click. Those features can be handy, on the other side, it's more challenging to find the right WordPress Plugins for your niches. 
Read More: 5 WordPress Plugins Make An Easier Website Without Paying
Today, I share some thoughts about these plugins which I used in modern times.
WP Touch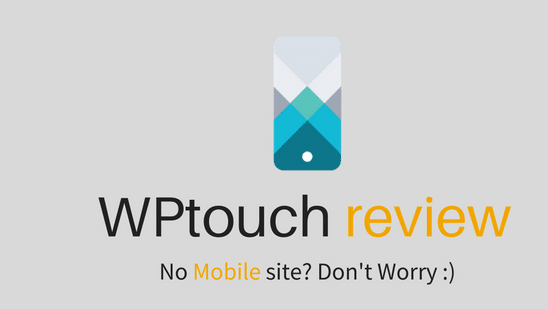 The WPTouch is a mobile base plugin. This plugin helps your WordPress website make it more mobile-friendly. WPtouch is recommended by Google. 
How does it work?
It just takes a few steps to make an amazing website theme for mobile visitors. so every time he came to the website; he felt like same as before. When every blogger starts his website, he gets an identical problem which is "How to make a mobile-friendly website for WordPress?".
The WpTouch is a great option that helps you make a great website.
Ninja Forms
Ninja Forms is a great plugin for a WordPress website. Whenever Your customer has a question regarding the product or services, "How do they interact with you". It is important to have a contact page. They help you to interact with your audience or Customer.
Why Ninja Forms is more popular than other plugins?
Forms Ninja is basically used to make a "Contact us Page". That is more important same as your content. You can customize the contact us page. Whatever you want to put on the page and no need to create a customized coding box, Just you need to drag and build your own box. Don't worry, They are providing customer support, and send you regular updates, they are fully responsible for being mobile-friendly.
All In One SEO (AIOSEO)

The AIOSEO started in 2007 since then, they are creating a brand and customer loyalty. Over the decade, 2 million small websites are using "All In One SEO".
Most Useful Features
All IN One SEO's most useful feature are, It has an inbuild XML Sitemap. Every website has its sitemap that helps websites make an index on google and bing. I know, the same features are existing in Yoast SEO. Although you are using Yoast SEO, you can switch between them. They also provide video mapping for WordPress websites.
AIOSEO has an advantage in WooCommerce SEO, they provide SEO Supporting to optimize your page. AIOSEO takes control of Robet.txt. If you can give them which page and what you need to crawl on WordPress Website.
Nitropack.io
Nitropack helps your websites make faster than ever, It's paid plugin, however, In case, you are a beginner owner and you don't want to pay for tools then Nitropack will help you. The Nitropack has a basic feature for everyone. According to WesternClock, They provide 1 GB CDN bandwidth per month and they can handle 5000 audiences and it's enough for a beginner blogger.
One disadvantage is you can't add two websites in the same place. "Basic Plan".
Simple Social Icons
It's one of these plugins that don't create much of a difference in your website but it's important like other plugins. Simple Social Icons helps to create social media Icons for WordPress. This plugin helps you to get an audience for social media. According to StudioPress, More than 200k websites are using Simple Social Icons in 2016. You can move those icons anywhere on the site. 
One of the best features of WordPress is, You don't want to know the coding and still, run a website like developers.