A person who builds a million-dollar online ampere. He creates a new world of shopping of shop. Yes, you are right. His name is Jeff Bezos. According to the Forbes. He is the richest man in the world. As of now, his net worth around $195 billion in 2021. But this success story never came out with the help of his parents. Yes, We know that they also deserve the credit.

Introduction

He was born on 12 Jan 1964 in Albuquerque, New Mexico, United States. As of now, He was 57 years old. Jeff started his education in Houston in the early days, and after that, he moves to Miami. Palmetto Senior High School (1982), River Oaks Elementary School. Jeff graduated from Princeton University in 1986. As of now, Jeff Bezos holds computer science and electrical engineering. Jeff Bezos have 4 children. He's a partner name, Lauren Sánchez. According to Wikipedia, Jeff's height 1.71m.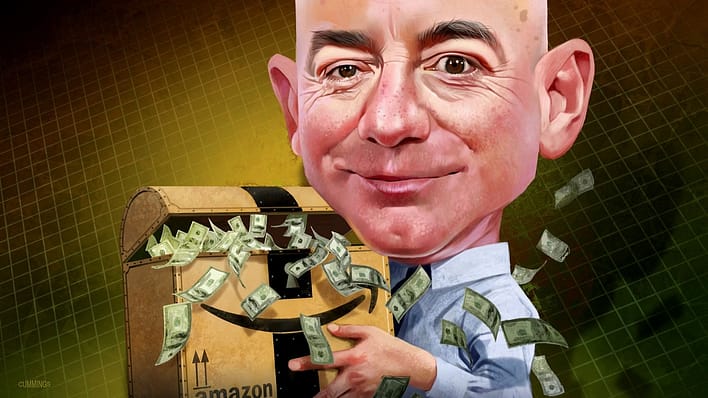 Career

From 1986 to 1994, Jeff was working for many companies like Intel or Bell labs. Jeff never had an issue with learning something new. He said that In his interview. The first time the concept of AMAZON is to sell online books, Audio, and Movies; however, Nowadays, Amazon is changing the meaning of selling books online. Not only did they change it, but They also compete created a new sense of online stores. Jeff Bezos launched Amazon on 1994 5 Jul. The company was started in his garage. Initially, Amazon aimed was to sell books and movies, and toys. They completely take over Walmart in 2015 and the most valuable company in the United States of America.

In 2018, Amazon was introduced its two-day delivery service, Amazon Prime, which surpassed 100 million subscribers worldwide. Its second-largest company in the USA Who has private employed. In 2020, Amazon had the highest brand value company. Amazon has much produced like Amazon Prime Video, Amazon Music, Twitch, and many of you know that Audible is own by Jeff Bezos. Over the year, Amazon they trying to create many products. Although every product is unique, it worth it. Like Amazon Kindle or Amazon Basic.
Jeff Bezos Expeditious

Many of you don't know that Jeff Bezos has their private team. They are just space research. It is called Blue Origin. Blue Origin was founded on 8 Sept 2000. The base in Washington The U.S. According to Blue Origin, Jeff Bezos and his brother Mark will join the auction winner on New Shepard's first human flight on 20 July.
Jeff Bezos recently buy the US base newspaper company. Bezos, whose entrepreneurship has made him one of the world's richest men, will pay $250 million in cash for The Post and affiliated publications to The Washington Post Co., which owns the newspaper and other businesses.

Amazon Founder also makes a clock that runs 10,000 years. It's a particular Clock, designed to be a symbol, an icon for long-term thinking. It's of monumental scale inside a mountain in West Texas. The father of the Clock is Danny Hillis. He's been thinking about and working on the Clock since 1989. Since 2011December, The project has been started. Many of his family members are helping to build the Clock.
Read More: Elon Musk: Most Successful Person on Earth