Apple in California: On 20 April 2021, Apple launched its new iMac. This is the first official launch in 2021. The rumor comes around the globe that this time apple lunch with some colorful and bright desktop. Although Apple hasn't unwilled that 27 inch iMac comes with new chips or not. Only 24 inches comes with Apple M1 chips.
Wait, What? 
Here are some of the details of the Apple iMac
Yes, The new Apple iMac comes with M1 chips. As you know, M1 chips have been created as a new benchmark for Old chips companies. In the past, Apple MacBook Air and Pro model were manufactured with M1 chips and, this thinks to create popularity among the users. By the way, This is a new design. The old design was discontinued in 24 inch iMac however, The 27-inch model comes with an intel chipset.
The new designs look amazing however, it's not a bezel-less display. The old design is true bezel-less which now comes with a 27-inch model.
The new design has a big fat chin look from the bottom.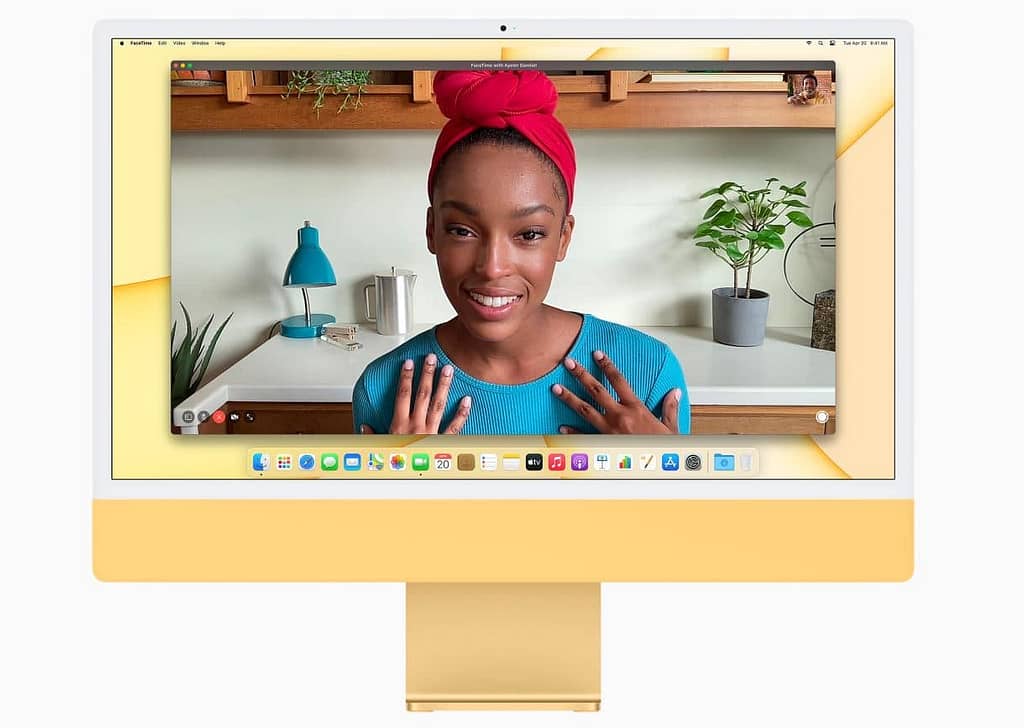 Everything is under the big fat chin. The new M1 process, the motherboard, and the sound speakers. The new Apple iMac is 11.5MM thin, and the weight is 10 pounds. The iMac is so thin that you can't plug a headphone from the back. Although, Apple doesn't remove it. You can plug it from the side.
The display itself 4480×2520. The pixels are 11.3M. The new apple mouse and keywords are also the same colors. The power adaptor also comes in the same colors and it's also a magnetic cable which is your iMac color. And the Ethernet port has in build power adaptors so that you don't need to manage your cable. 4 USB-C ports and 2 of them are thunderbolt 3 support. If you look behind the iMac, it's amazing but, If you are looking from the front, it looks the same.  
Jokes apart, If you install the iMac, you don't look behind it. If the big fat chin does not exist, that looks cool.
Although, The new model has replaced the old school model 19inch model. There is no way future high-end Apple silicon iMac looks like a White bezel and chin.
According to my The best iMac is an 8-Core CPU, and GPU, 256GB storage and 8GB unified memory, Gigabit Ethernet Magic Keyboard with Touch ID.
Let us know your thoughts in the comment.
Read also: Should you go for iPhone 12 Series?