Every business starts with inspiration. However, no one knows how to start a business. Especially Those students who are freshly graduated. And They want to become an entrepreneur. For Example, If you are starting a business, but, you can't maintain your business. It's too difficult to manage a business. When you start a business, you will be faced with challenges, and if you overcome them, you will feel you are a successful business owner; however, this luxury won't come in a day.
Every business starts with a scratch. It's depended on the person who manages it. If you manage your expenses with proper guidelines, you don't need to worry about it. If you don't manage your business properly, here we help throughout the content.
Planning is key
Before starting a business, you need to think about the planning. If your plan is on point, there are a few tasks to do. First, you need to consider what you want to sell and how? Then start planning according to your business. Always planning is key to your business. The company was never created without planning. And also, you have to target your customer's niches.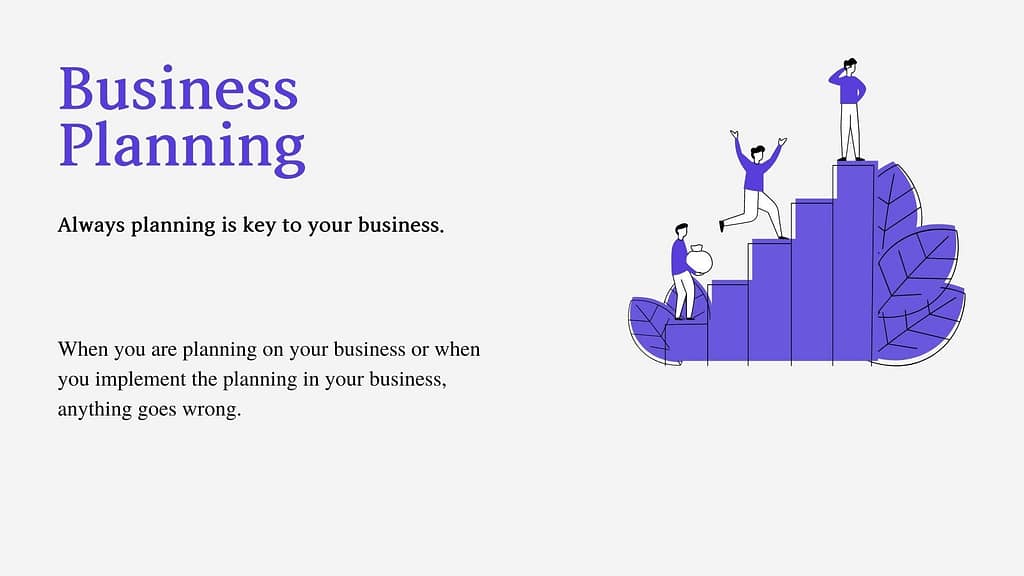 Managed your Planning
Managing your planning is a difficult thing to do on the earth. Why it's the tough things? When you are planning on your business or when you implement the planning in your business, anything goes wrong. You have to readjustment planning within time. You have to figure out what is the nearest solution to your planning. Either way, you have to manage it with proper guidelines. And take the necessary step to survive.
Employees Management
When you're starting a business, you need some bits of help or hire someone who can help in your industry. Let's say you hire a person and pay his wages. That's normal, but when you hire a person, you need to think about his health along with his mental health. If his health is fine, he can work with 100% potential. Or, His family health isn't good; you also need to think about it.
You need to know that ultimately your employees will be earning for you.
Funding Management
Starting a business is one thing and managing your funding is a big task. Finding an investor for your business is challenging to get. How do you get funds? There are not many options to do. Raise your funds by applying for a bank loan or, Find someone and pitch your idea about your business. It may be your family friends or maybe ask your parents.
When you get the funds, then Split your funds in three directions. For example, 40% should be investing in buying a location or renting property for your business. Do remember that you have to register your business within 40%. Moreover, 40% should be invested in buying furniture for your business, it's maybe any kind of goods. And 20% should behold for a couple of months because this 20% will help you in future to manage your business. It's maybe paying your employee's salaries or managing your other expenses. These will be your live savers.
Structure Management of your Business
Structure management is critical thinks for every businessman. It will decide which type of business you own. Because their base you need to register of your business in the USA. And also, You may need a get a tax number and fill for adequate license and permits.
You have to choose carefully. In case, If you are changing your plan or business structure in the future, you need to know what the consequences will be.
There are many types of business structures available. It may be a Sole Proprietorships, Partnership, Limited liability company (LLC), Corporation, Nonprofit Corporation, and Cooperative. Every Business structure has its own benefit. Following the table will give a basic knowledge of the business.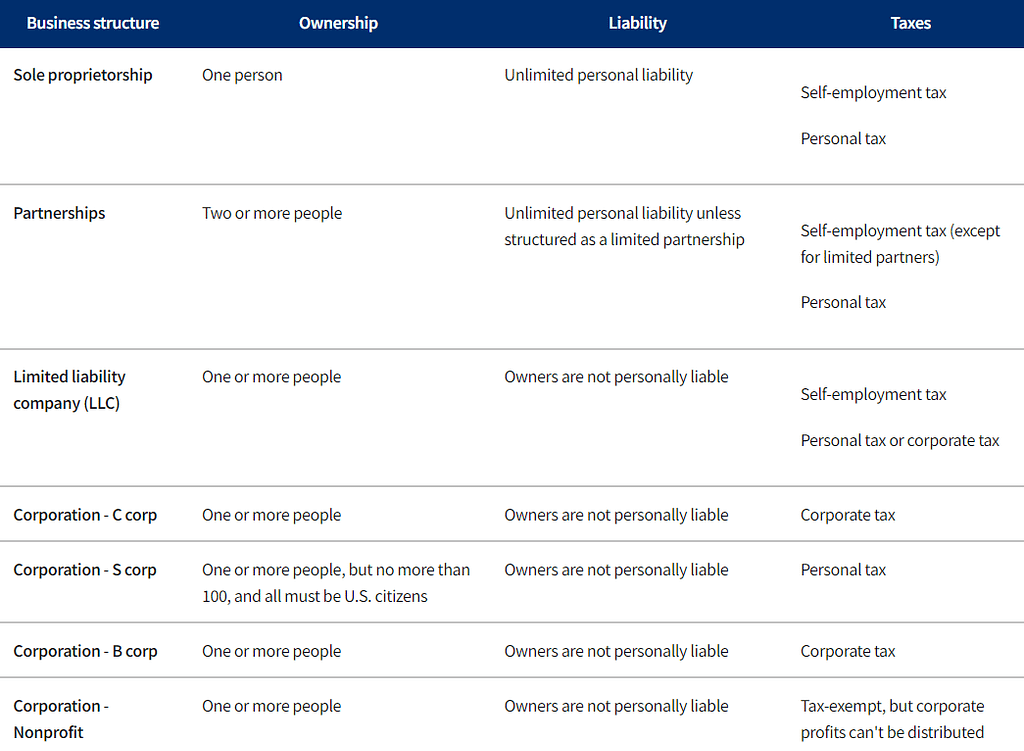 Business Name
When you are starting a business, you need a business name. In this world, everyone has their name. It may be a human or non-living creature. When you get your business name, you have to register it to protect it. Since you register the business. It's time to get a trademark of your business. After getting a trademark, the last option is the domain name for your business. In case you want to sell some on your website. It may be a product, or it may be a