Starting a business requires a business plan. Every plan starts with a good discussion. So, starting a dropshipping business requires the same process as a normal business. Dropshipping Business is easy to maintain and low-cost business. Moreover, it's a small investment business also. If you have $100 or $1000 between, and you don't know the easiest business you can do, then the dropshipping business is best. 
Every business has its responsibility; however, you must find the way or the solutions. We will let you know what the most credentials things to start a dropshipping business are. 
Before You Start Dropshipping Business, You need to know
It is a business where drop shippers don't need their inventory to maintain the stocks. You need a partner with the Company to sell the items.
For example, A buyer wants to buy furniture, and that Company wants to sell their items. The buyer pays to drop the shipper, and the drop shipper will pay the manufacturer.
Although Manufacture will not send the product to the drop shipper, the manufacturer will send it to the buyer. Drop shipper does not have to worry about the delivery of their products.  
Here Are The Basic Steps To Start A Dropshipping Business!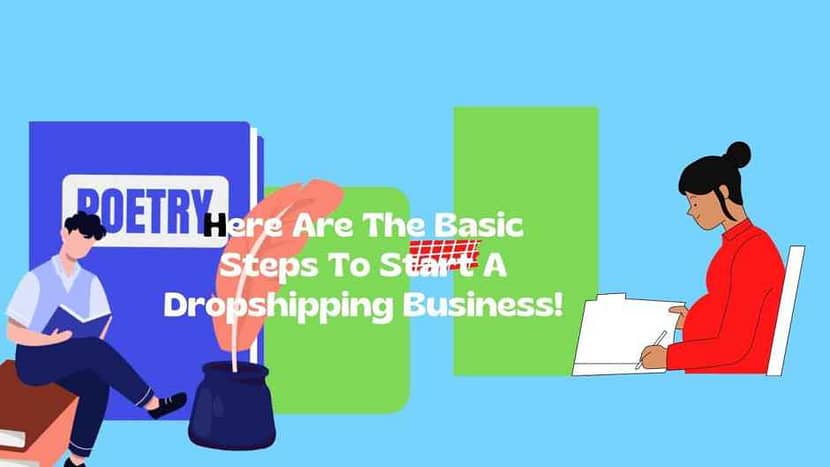 Find Out The Items:
It is harder than selling items. selling items is easy, and finding the correct item takes much work. If your product is unique, then you will earn a profit. 
Whenever you start a business, you should start with limited numbers. Once you grow the business, add a few new products. But Don't add more items. 
We can give some ideas.
You can try- Paper Business- You can partner with some paper companies and sell A4 pages. Find out the customers, Like domestic users or schools. Or companies that need paper on a daily basis.
Choose The Right Source of The Product:
Ideas can be great, but without implementing them, you won't know how customers will react So Choose the right product which has enough supply chain. When you start your business, you must check the product every time. Not only ensure the quality of the product, You ensure that the delivery time is perfect.
You have ensured that you have good customer support so customers can be satisfied with the product.
You need to establish a return policy and check which distributor also has one, so you can ensure customer satisfaction.. 
While you ensure that return policy, you have to keep in your mind that the product offers; has reliability. Due to some of the products are not make in your country, it might take time to deliver to the customer. So make sure to get the product to your customer. 
Build Your Online Store:
Every Drop Shipper has online stores. So you have to build an e-commerce store. This will help you to display the product. And it pursues to help you to sell the product.
While you build an e-commerce website, you have to check these points. These are necessary to have.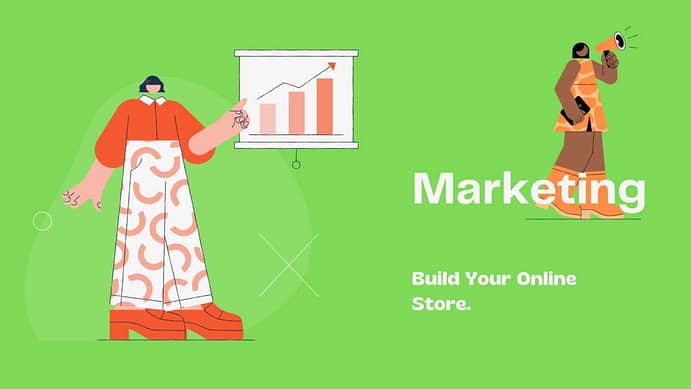 A buy a Domain along with Hosting

 

Necessary have a Shopping Cart Options 
Build a Payment Getaway

 

Listing Product with Content. 
Build a Content Management System (CMS).
Every e-commerce website has automated order systems; if you do not integrate them with your website, you must manually order the product every time. Here comes Shopify. They are the best in the market. However, it is not the only option in the market.
Or 
You can sell it on Amazon, eBay, or Facebook. They are great sources to sell the items, but if Amazon knows you're a drop shipper, it will block you from their platform. 
Register Your Dropshipping Business           
Once you set up the dropshipping business., you need to register the business according to the States law. After that, you'll get the Tax identification number from the IRS. Here you can register online.
When you get the TIN, you have to an opening a bank account where you have to put the TIN numbers. When you do any business activities, Use your business bank account. So the government can do it. Remember that you have to pay the tax according to the state laws, so you have to get a sales tax id as well.
How to Start a Business as a Student
As a student managing finance in the USA, it is hard. If you have a side business, then it's much more relief. A Student can start a dropshipping business without affecting their education. It's much more hassle-free. The beginner can start a dropshipping business.
Is it legal to start a business in your home?
Yes, it's legal to start from home. But whenever you start from home, you should check the list we made. These points will help you to start a DropShipping Business. 
How to Legally Start a Dropshipping Business
Yes, The dropshipping business is legal to start. If you want to legally your drop shipping business then, You should register the business, and not only register the business, You should acquire the domain also and trademark. According to the USA government: All the papers including tax papers are being submitted through the government portal.