Isreal: Friday morning after the ceasefire agreement between Isreal Government and Hamas. The Israeli police force infiltration Jerusalem's Al Aqsa mosque again to showing their victory.
Fridays Isreal times 2:00 AM when the Israeli Government and Hamas agreed with the ceasefire violation. After few hours, Israel, When the Palestinian are praying in Al Aqsa Mosque after sometime Israeli security forces get into the compound and using rubber bullets and stun grenades against the pilgrims.
When the journalists are trying to get inside the compound, the Israelis force stopped them. Israeli officers hit journalists with buttons and tried to point rifles at them, calling them "liars" when they showed them their press cards.
When the West bank people show solidarity in Gaza people, some Palestinian families face eviction.
An Israeli police spokesperson confirms that hundreds of young boys are throwing stones at the police officers and trying to move us. So, Our officers are trying to control the situation.
Also read : Benjamin Netanyahu Ignores India And Thanking 25 Nations For Supporting Israel
According to CNN, 20 peoples are injured, including Children, Women, and two people are heavily injured and take to the nearest hospital. The rest were treated in the field, the aid group said.
At first, the problem arose from here, where Israel forces and the Palestinian militant group Hamas. As of now, 243 people are dead in the conflict. Including the 66 children in Gaza. According to the Isreal Defense Force "IDF.," 12 people died, including two children killed by the Hamas militant fire.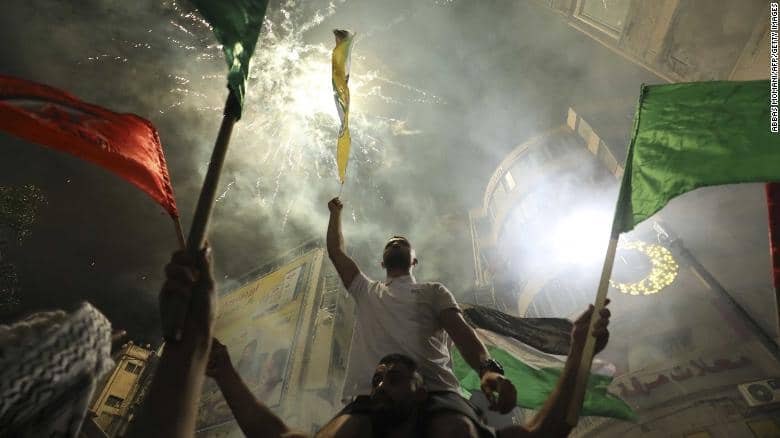 According to the UN, human rights call both parties where investigation has started and finding the evidence of ceasefire. And also, they added the would file on International Criminal Court.
When the Isreal Cout order, the Palestinian families should leave Sheikh Jarrah and Silwan in Occupied East Jerusalem. Which blows the conflict between them.
Who won the war?
When all Westbank, Palestine, and Gaza people are declared to win the war against the Israeli Government. The people are using the firecrackers to express their joy.
So far, it appears that the Israeli Government has won the war.
Israeli Prime Minister Benjamin Netanyahu claimed the Israeli operation in Gaza was a success, saying in a televised address Friday that "Hamas can't hide any more."
Read last news: Israel & Hamas Claims Victory, Celebrations in Gaza