The deadly bombing will continue on the GAZA Strip, said Israel Prime Minister Benjamin Netanyahu when he addressed media on Sunday morning.
The air stick will continue at GAZA with full force and adding that his country "wants to levy a heavy price" from Gaza's Hamas rulers.
Also Read This Stories Below
Someone Should be Stop: Israel or Hamas
Israel Air Raid Al Jazeera and other media office in Gaza
What is India's Position in Israel Palestine Conflict?
According to health authorities in GAZA said the Israel Airstrike kills more than 42 people on Sunday morning. The Israeli Air Force flattened the three Hightower.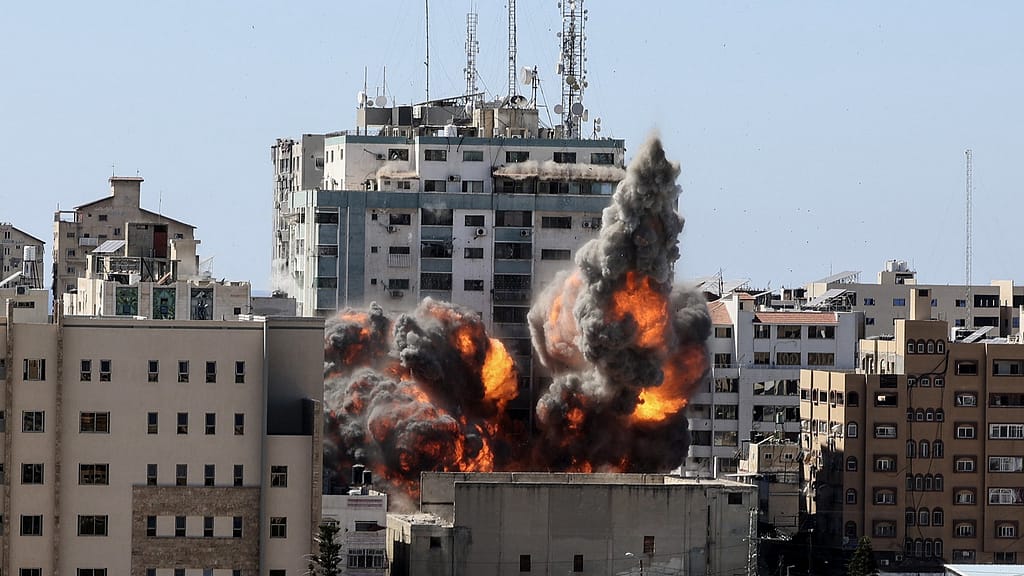 This kind of disturbance happened in 2014 when the Israeli Air Force was doing bombing Hamas terrorists. The GAZA health ministry said 10 children, 16 women, were killed in the airstrike. Dozen of civilians are heavily injured, As of now, 50 civilians have been rescued from the place, and They also assume that they may rescue them from the area.
According to the Israeli military, They said, we are destroying the GAZA top leader of Hamas house, Yahiyeh Sinwar, in a separate raid in the southern town of Khan Younis.
Netanyahu also said We were trying to damage as much as we can on Hamas in GAZA city. Until, Hamas international network brock.
192 people have been killed, and more than 1200 people are injured in GAZA.
And also, as of now, 10 Israeli citizens are killed by the Hamas terrorist group, including an Indian Women. When rocket fair form GAZA to Israel.
Also Read: Benjamin Netanyahu Ignores India And Thanking 25 Nations For Supporting Israel