Since The intensifying violence has been going through second weeks, U.S President Joe called Benjamin Netanyahu expressed his support for a ceasefire'.
Over the phone, Benjamin Netanyahu and Joe Biden are discussing a ceasefire on Egypt and Syria side. Also, Joe Biden discussing how will stop the truce.
Finally, Frist time, the Biden administrator called it ceasefire violence. Some officials said, The many Democratic Congressman is pressurized to Biden in administrator.
Biden administrators always suggested, if you want to end the conflict, Will stop the halt to hostilities takedown and Israel. Top Sources is said, As of now, Joe Biden and Benjamin Netanyahu are talking to each other on Calls. White House three times call Benjamin Netanyahu in six days of the conflict.
Read The Stories
Biden administration approved a $735 million arms sale to Israel
Israel killed the top Commander in Gaza through Airstrike – Israel Gaza Conflict.
While the Israelis government treats Palestine, and Joe Biden says to the Isreal government right to defend itself but "encouraged Israel to make every effort to ensure the protection of innocent civilians."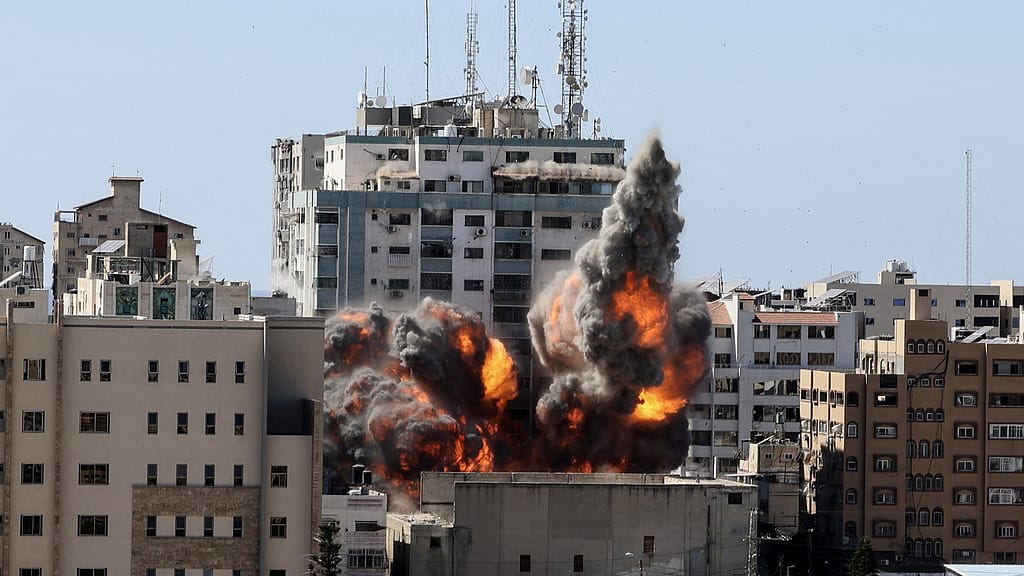 They also "discussed progress in Israel's military operations against Hamas and other terrorist groups in Gaza."
Day by day, the number of Death is increasing, and the conflict is getting intense between Isreal and Hamas in the Gaza strips. The White House officials are closed monitor the situation, and they are working with their partner in the region.
In recent times, Joe Biden's policy has shifted towards the middle east, but in this conflict, sidely move toward Isreal. How, In past few days, Joe Biden had resisted called from his fellow democratic party members and the foreign Alliance to pressure the Israeli government.
Initially, Biden didn't criticize the Israeli government on the ceasefire violation on the Gaza strip. This statement shows you how is the policy in the Middle East.
The White House press secretary Jen Psaki said the US was working through "quiet and intensive" diplomacy to bring the violence to an end.
"Our focus, our goal, every single action we take, every statement we make, is with the objective of reducing the violence and bring an end to the conflict on the ground," she said.
Read More: Benjamin Netanyahu Ignores India And Thanking 25 Nations For Supporting Israel