When the Microsoft Surface laptop 4 launched in the last month. Every tech enthusiast's first reaction was, are they compete with Apple Macbook M1.
Although Apple Macbook M1 is very competitive, They have an excellent better life, reasonable price, and the most important thing is the performance.
As of now, It's hard to beat them. Most of the windows users didn't ignore, What apple achieve with Apple M1 Chips.
Most Windows laptops aren't valued for money in the past because, When the apple m1 chips come under 1000 bucks. In case you want to perform from the windows laptops, the price will increase. There is no sense to buy it, but the Microsoft Surface laptop's price competes with Apple Macbook M1.
What is better in Microsoft Surface 4
There are two main variations that you can pick up the Surface laptops for in they have AMD version and Intel version. The AMD version is the baseline model, and the price started at $999, and the intel version is a higher version, and the prices slightly higher at $300.
In option, The baseline model is just under configure, and I think that why they launched it. But In case, Microsoft Surface 4 is nicely configured, and it has an AMD 4680U processor so that six-core CUP and seven Vega GPU. As I mention,
In my previous article. Microsoft Surface 4 doesn't come with the latest and greatest processor Ryzen 5000 processor but is very capable in CUP and GUP versions, but I want to update the Intel version. You do get the 512gig's of storage and the colors.
Read More: Why Microsoft Office is changing its name
The most significant difference between the AMD and Intel version is, Graphical capabilities, so the Intel versions are running the Intel XE GPU.
The GPU is an integrated device that is low wattage as these devices are great, and it's going to depend on the game you play.
Valorant is providing on AMD in 66 FPS, and Intel is providing 78 FPS.
OverWatch is providing on AMD is 47 FPS, and Intel is providing 61 FPS.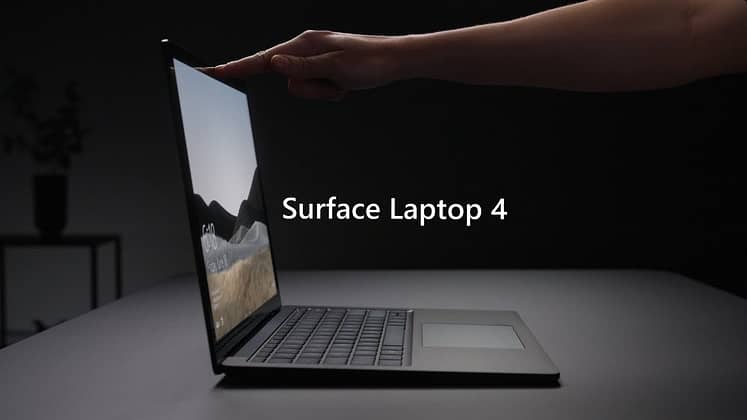 Since, if you compare the AMD version with the previous generation, it increases by 30%. Any kind of GPU base works you can do on the Intel model is better, but If it doesn't matter, then AMD is a good option.
Since Apple Macbook M1 chips devices are getting some extra points, No one is competing with apple MacBook m1 chips, Unless any apps have the specialized feature.
The real advantage of the apple M1 is battery life. There are tonnes of laptops out there in the market, but no one will compete with it.
Apple Claim 20hours of battery life on the Apple M1 MacBook pro, all you have to do just need to reduce the display lights. However, If you are using it in real life, the battery will reduce to 13hours.
If you go with the Mircosoft AMD version, The Mircosoft claims 19hour of battery. Honestly speaking, it won't provide that number. Max to the max, you can get 11 hours of battery. AMD version has a physical chip to enhance the battery life. And the Intel version is claims 17hours of battery life. In real you get almost 10hours of battery life.
The previous Mircosoft Surface 3 doesn't have this kind of battery life. Last year, Microsoft Surface 3 claims 11 hours of battery life.
The AMD version is now competing with Apple M1 chip laptops. This time, Microsoft has done a great job.
Overall, the display also good enough for any users, and the display has a slightly thicker black bezel. I think the small bezel is looking good, but it doesn't make a good deal.
The fan noise is relatively low in Microsoft Surface 4. This year, Microsoft launched a new color in the Intel version, but The AMD does not come with a new color.
I would recommend this laptop. This laptop has everything which you need today. However, I would instead go with the AMD version.
Let me know your thoughts!
Read also: The Apple iMac comes with new chips