As we all know, the Suzuki Hayabusa 2021 model comes with some really cool updates. That is why we can see some price enhancement in this particular model.
Here are some details we discuss.
The new 2021 Suzuki Hayabusa has got IMU-based electronic package with 10-level lean-sensitive traction control.
This time this supersport model gets wheelie control as well. With this feature, a rider can accelerate the bike freely in low gear. They don't need to worry about disbalance the front wheel. 
 Another big move in this bike has got launch control system. With this electronic update, a rider can launch this bike at a high rpm. Generally, this feature can use in race tracks. 
This 2021 mole gets another good feature is engine-braking control. Engine-brake control is the most useful feature for controlling the bike, while you need to slow down from very high speed.  
Suzuki has also included a bi-directional quick-shifter. With this feature, a rider can upshift the gear without using or pulling the clutch lever. It minimizes the time lost in gear shifts and maximizes full-throttle fun.
2021 Hayabusa gets a slipper clutch as well. Which means, you don't need to wary while downshifting at a very high speed. It will help to not rear wheel locking or hoping.  
So we conclude that the 2021 Suzuki Hayabusa gets much more electronics from the previous model.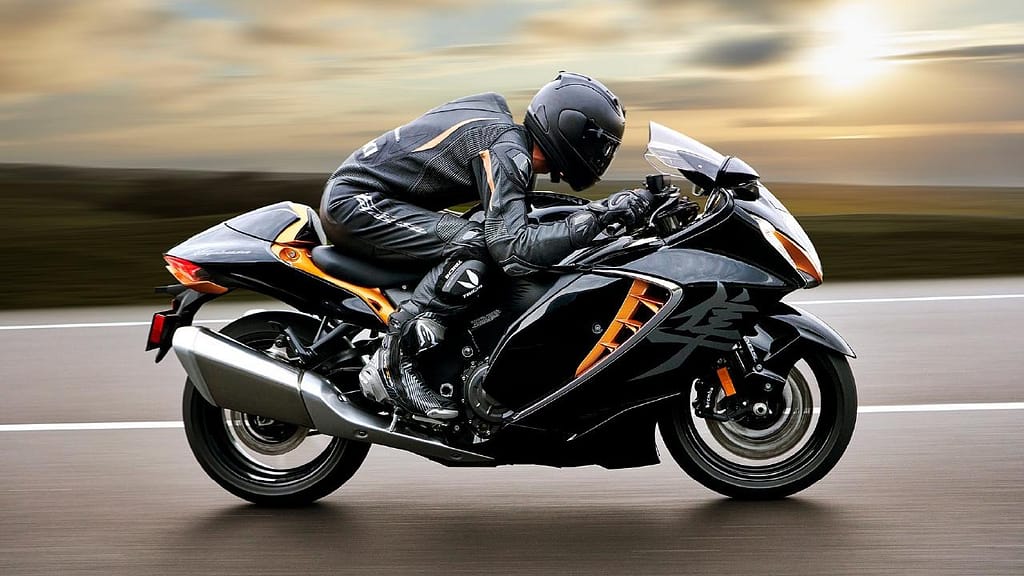 When it should expect delivery all-new Suzuki Hayabusa 2021
So of now, India going through a tough time, and State wish lockdown is imposed on Indian People to control the covid-19 spread. Experts are saying delivery will be starting on June first week. Experts are saying delivery will be strat on June first week.